I have prepared nine wind animated Feather Reed Grass models. You can purchase it through gumroad, just follow this link…
WIND ANIMATION
For a good start please take a look at how the animation looks like…

Models are made in 3dsmax 2014, using the GrowFX plugin by Exlevel (1.9.9 SP8 version). GrowFX is a plant modeling system, I highly recommend it for foliage creation and animation. If You want to know more about it, visit the developers page here: https://exlevel.com/
All of the grass models have 240 frames of looped wind animation. There are 3 different variations in 3 different hights. Low grasses – around 80cm high and around 525K triangles each: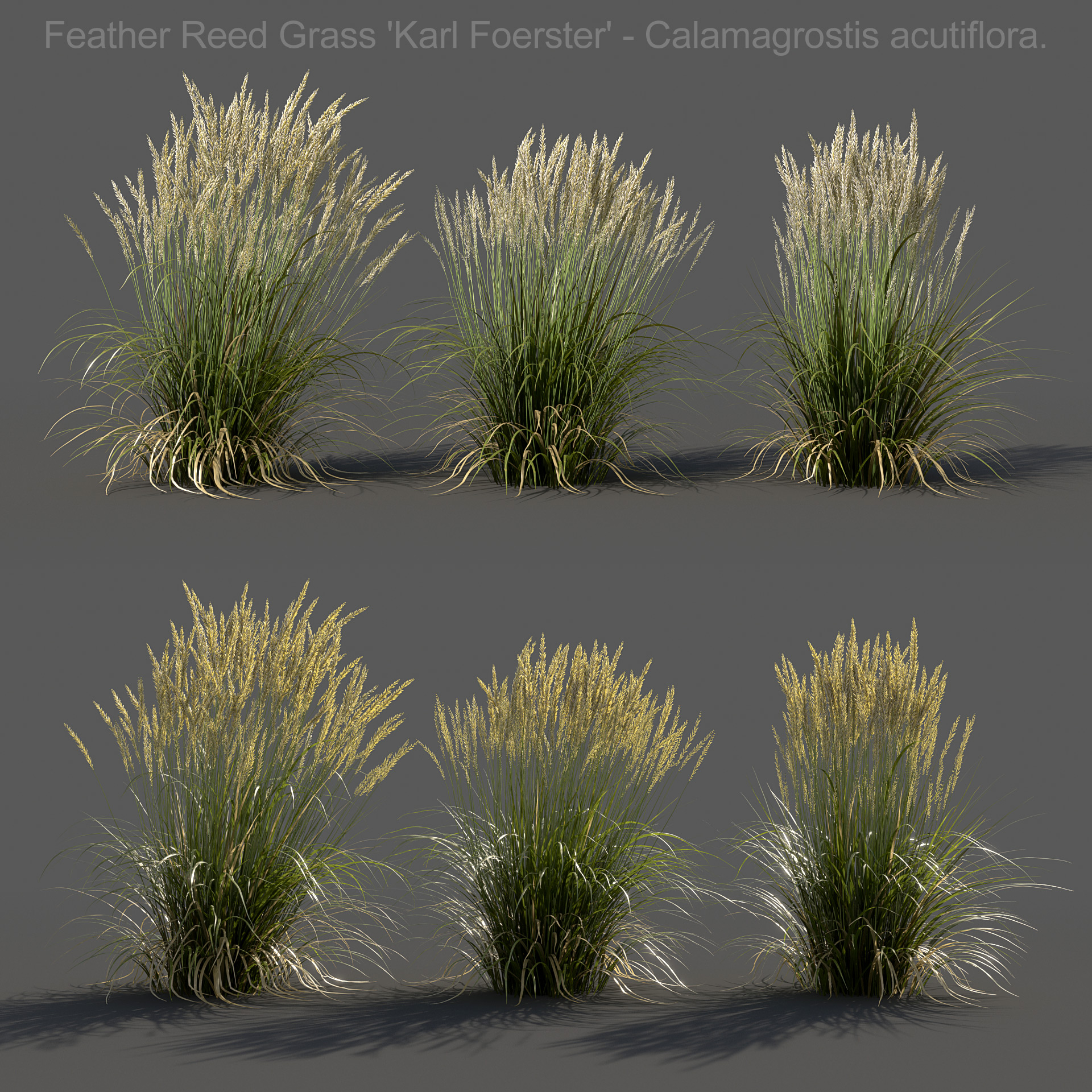 Medium grasses – around 120cm high and around 950K triangles each: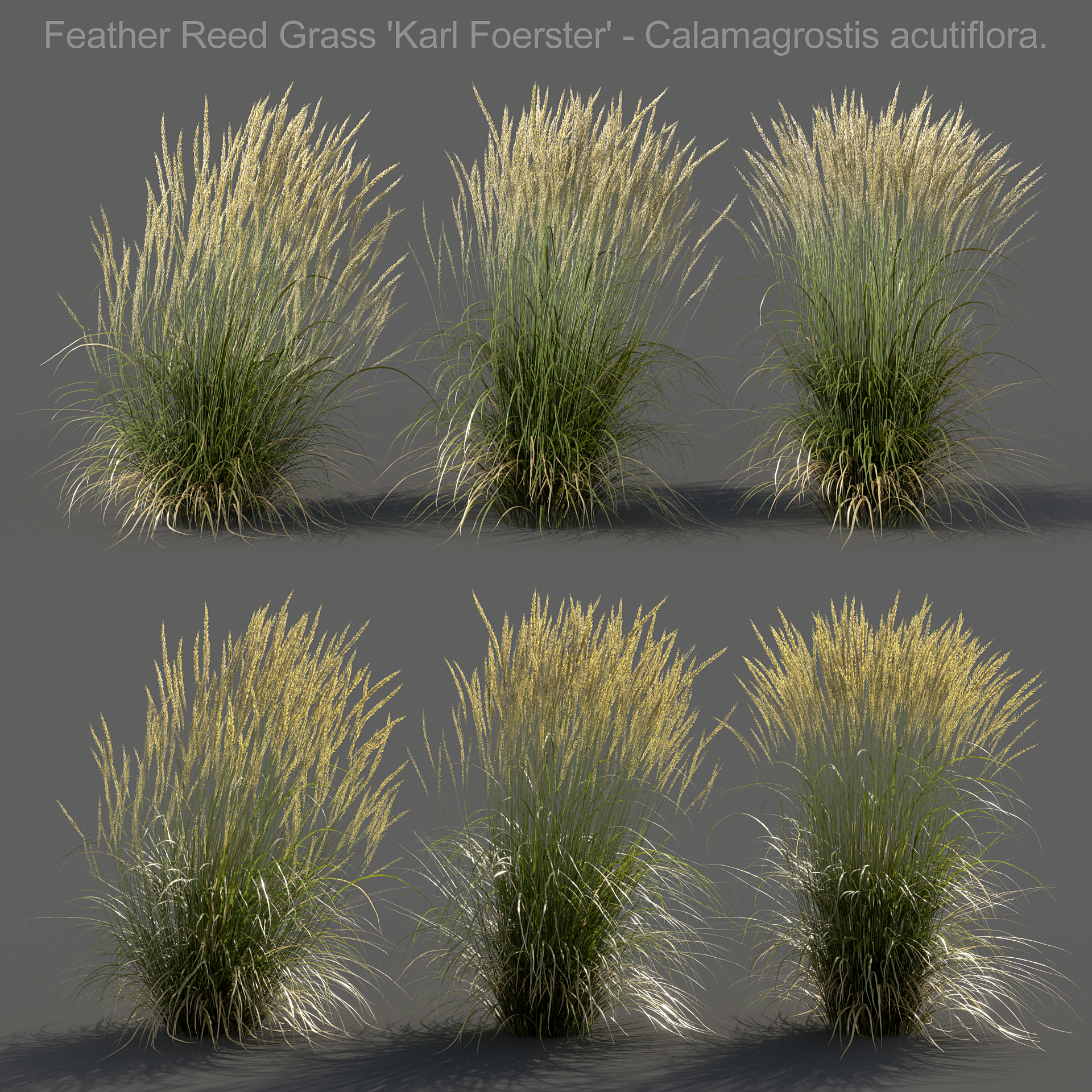 High grasses – around 160 cm high and around 1.3M triangles each: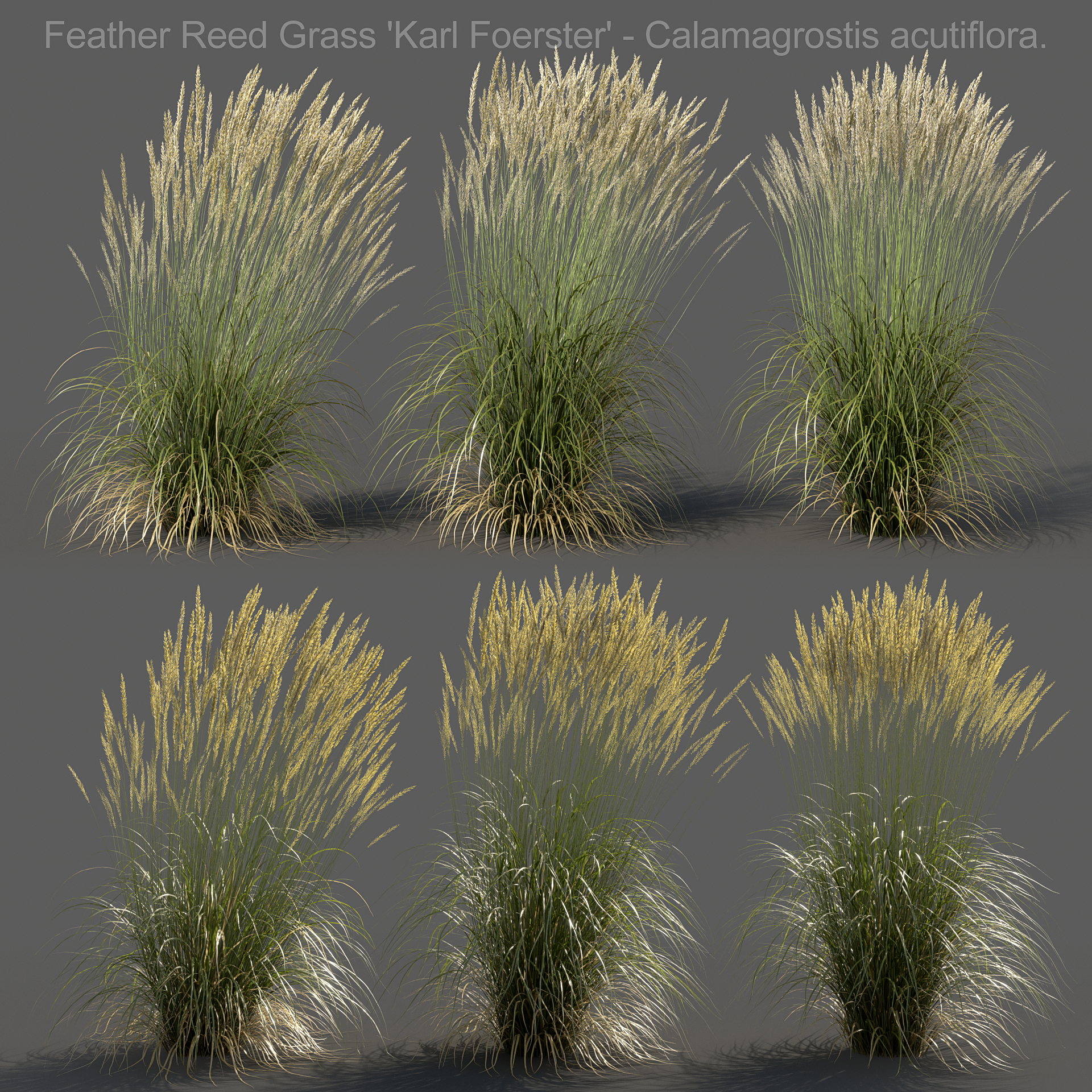 These ornamental grasses provide amazing texture, form and elegance to the landscape. You can pretty much use it in every project because it looks great in a lot of different scenarios and it works well with any architecture style.
WHAT YOU GET
The files included are 3dsmax 2014 files. You dont have to own GrowFx plugin, I have included a version with point cache modifier and exported the animation to point cache files, so You can easily turn the animation on/off. If You already own GrowFX there are also .gfx files included (1.9.9 SP8 version) so You can easily further modify grass models or their animation. There are also fbx exported files and alembic files if You are not a 3dsmax user.
The main rendering engine I use is Chaosgroup's V-Ray so the materials You see in the animation are vray materials (V-Ray 3.6) I have also exported the animation to vray proxy files, You can just merge them to Your scene and render. Easy peasy.
The scene with rocks and a bench that You see in the example uses the forest pack plugin for distribution and shift in animation between the grasses. I have added this forest pack setup also, it uses two proxy files so it is very ram efficient while rendering.  Ofcourse You need to own this plugin to use this file, but if You work in arch-viz industry You should abolutely buy it because it is the best scattering plugin for 3ds Max. Check it out on itoo software's website: https://www.itoosoft.com/forestpack
Just to sum up quickly:
9 unique animated grass models – 3dsmax 2014 files – 240 frames of looped wind animation
prepared, ready to merge to Your scene Forest Pack setup
already exported animated Vray proxy files
GrowFX files for further editing the models and animation
FBX export with point cache files and Alembic (.abc files) for non 3dsmax users
Vray material setting if You want to rectreate the materials in other application
If You just need the models without the animation You can buy the still version cheaper: http://gamma22.com/2019/02/01/feather-reed-grass/
Thank You for Your interest and I kindly ask You to subscribe to my gumroad profile so You can get notified about future arch-viz products.