Finally ! I have managed to prepare my first 3D model for the arch-viz community. So here it is…
I decided to make three variations of three different sizes (low, medium, high) and that makes 9 unique grass models. These ornamental grasses provide amazing texture, form and elegance to the landscape. You can pretty much use it in every project because it looks great in a lot of different scenarios and it works well with any architecture style. Let's take a look at all 3d models…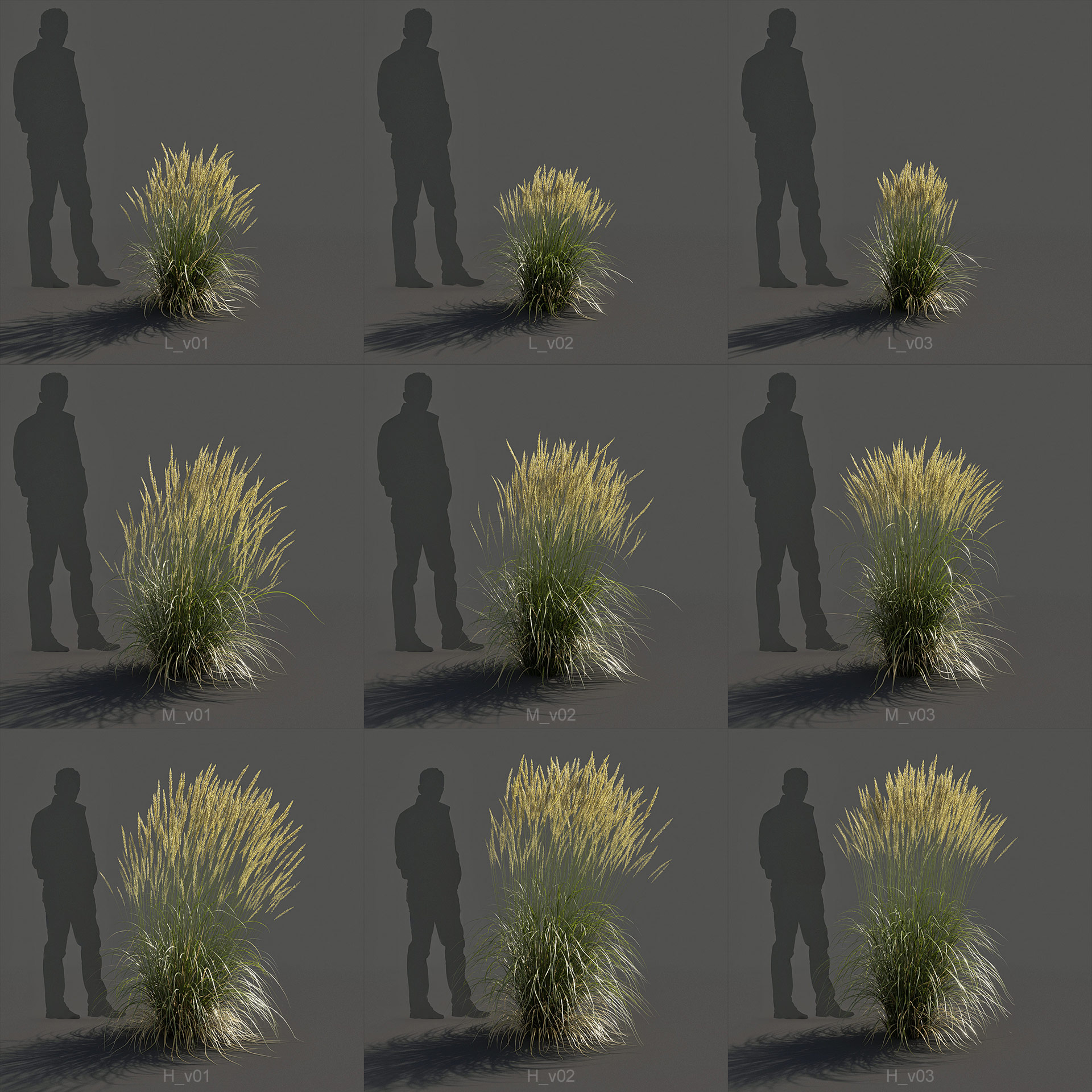 Naming I used is as follows: L for Low, M for Medium and H for High, v is for variation.
V01's  and V02's are best suitable if You want to make clusters or masses of grass which create the effect of a 'sea in motion'. For this scenario I used forest pack plugin from Itoo software to scatter the grasses and this is what I came up with…
V03's will be best for planting separately or in places where vertical interest is needed. Try to use it as a border, a vertical accent in places where the bright upper part will stand out against darker background.
Here is example of high grasses: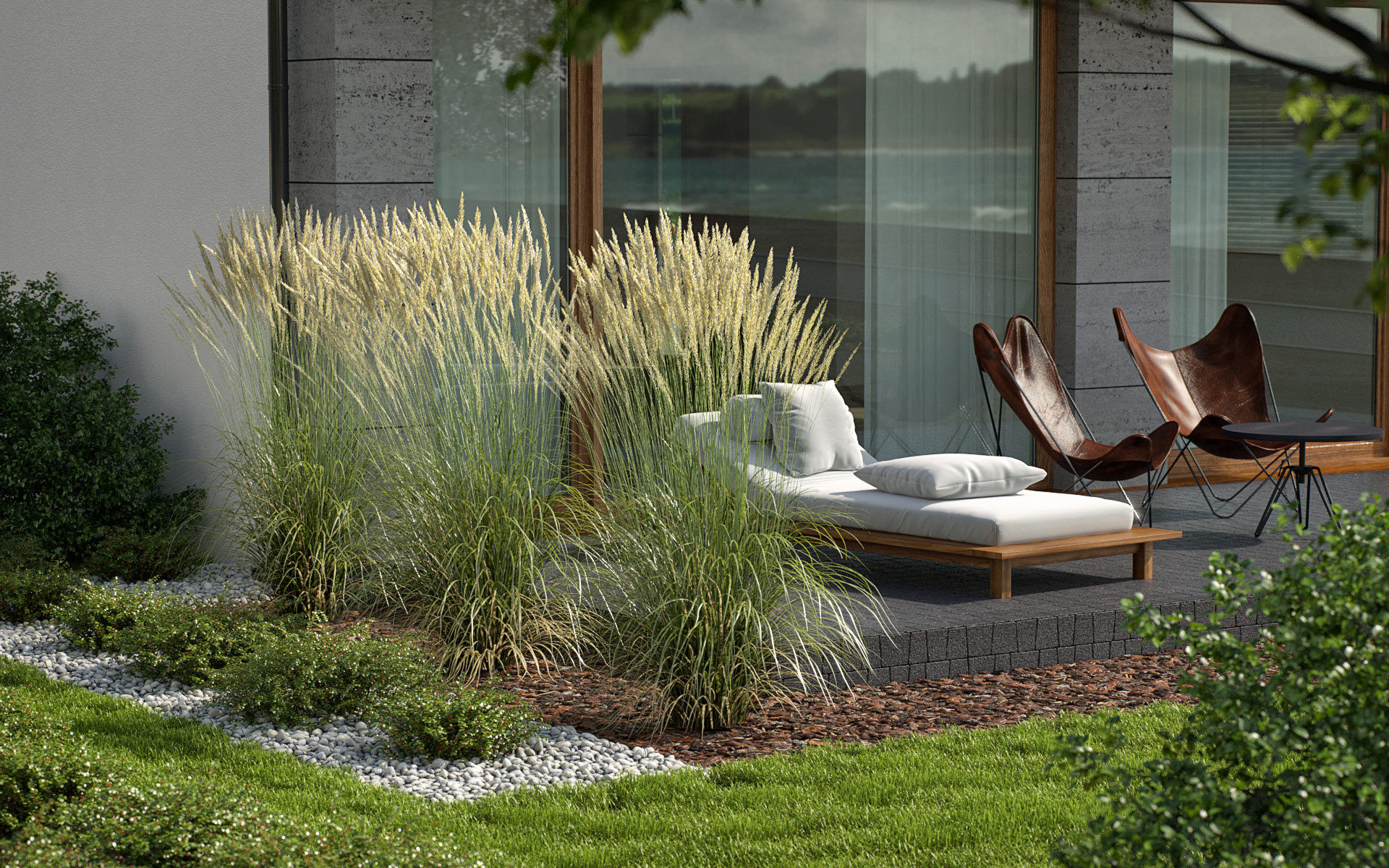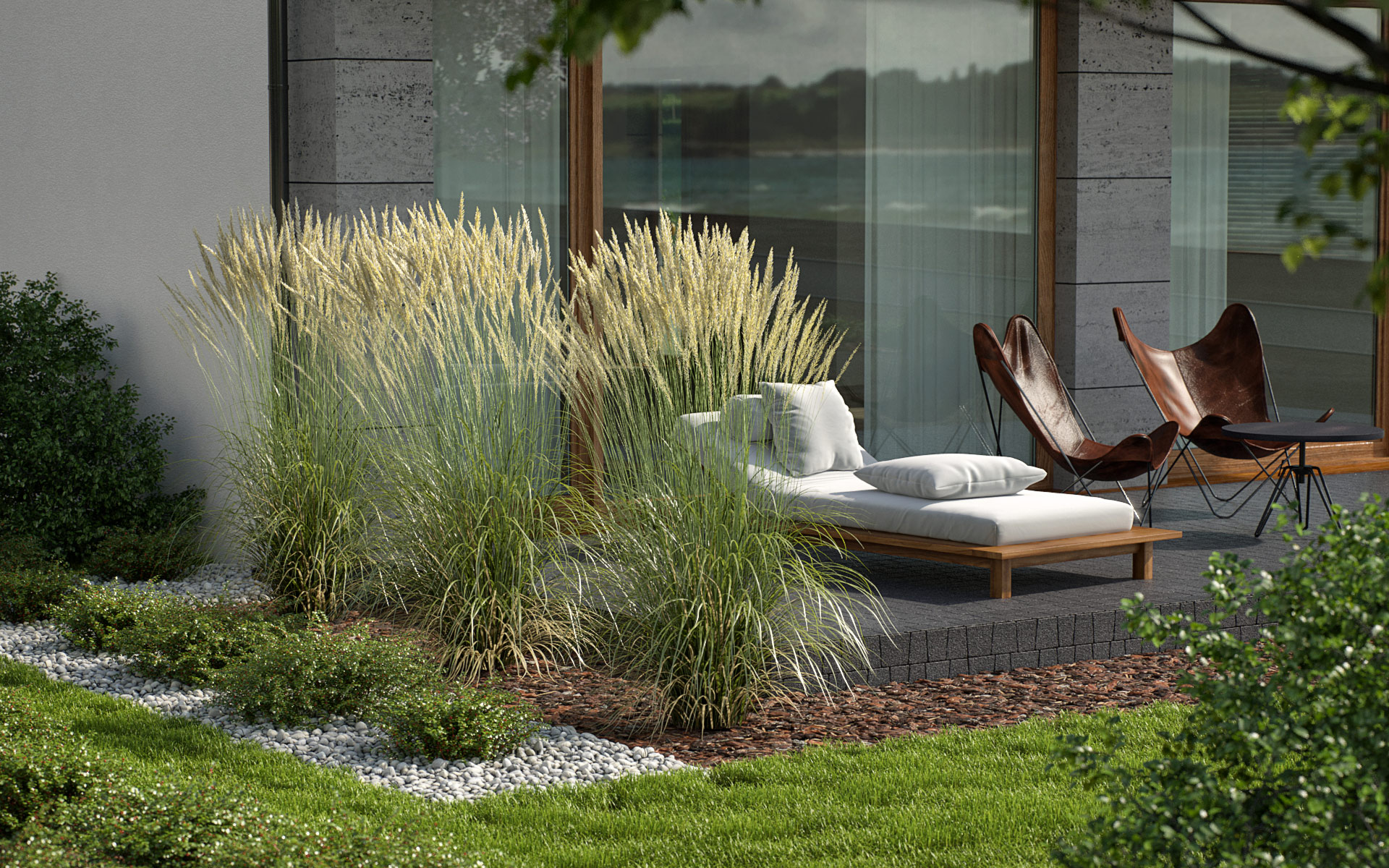 and example of low grasses: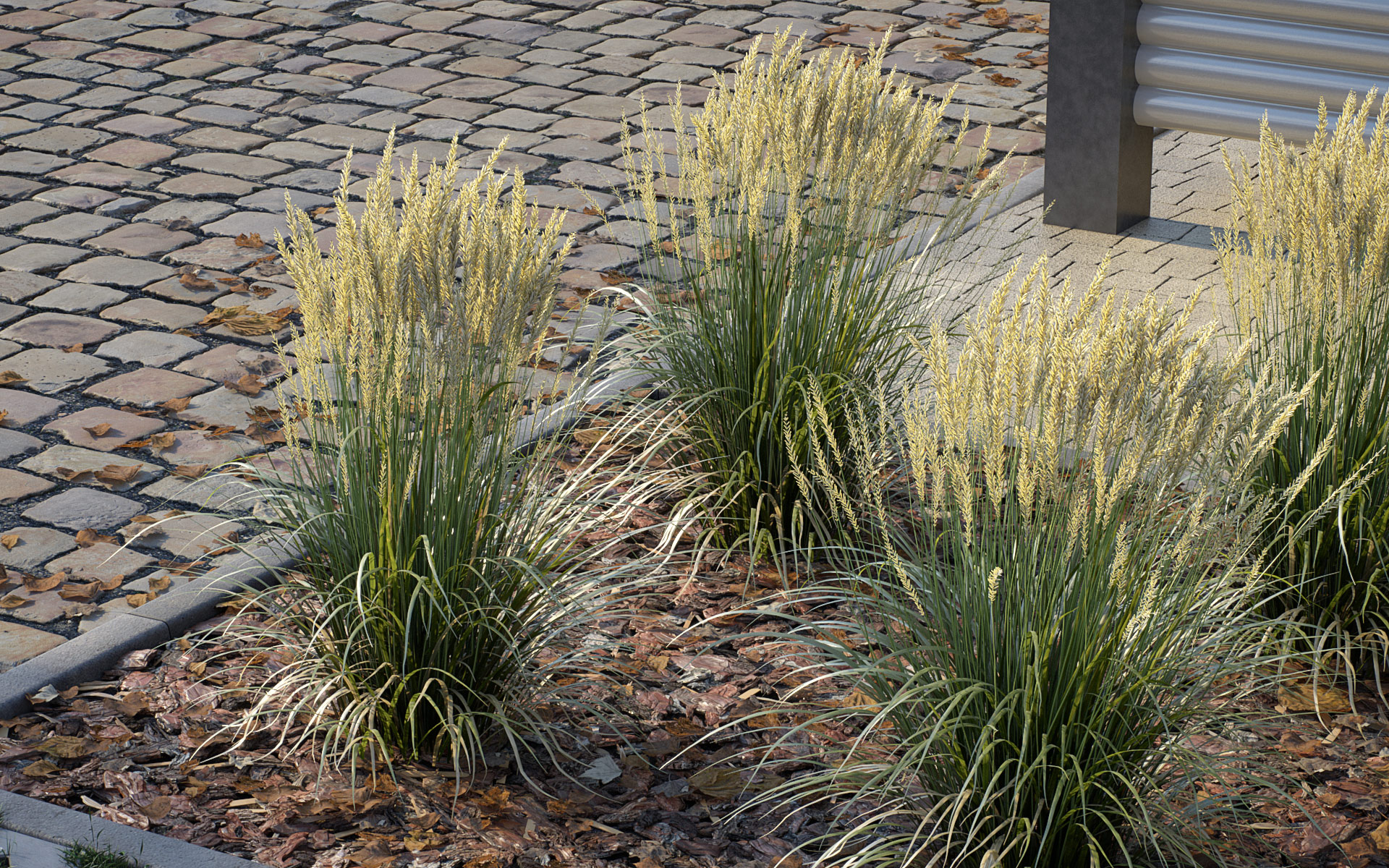 You can get all the models here: https://gum.co/reedgrass/
Files are prepared in 3dsmax 2014, materials are vray materials (V-Ray version 3.6). I have also exported all the models to FBX and OBJ formats.
To model the grasses I have used GrowFx plugin. GrowFX is a plant modeling and animation plug-in for Autodesk 3ds Max. GrowFX creates broad-leaf, coniferous and palm trees, flowers, ivy and other kinds of foliage. Almost all parameters can be animated, which allows you to create animation of a plant swaying in the wind, animation of plant growth and many other kinds of animation. Moreover, the plug-in gives you an opportunity to edit parameters using MAXScript. Check this plugin out on the developers website: https://exlevel.com/
Even though I consider the models highly realistic, these are not designed for close ups but rather for general arch-viz use where the plants are complementary addition to the image, not the main focus. If You have any questions or comments regarding these models please write me an email to:
Thank You for Your interest and I kindly ask You to subscribe to my gumroad profile so You can get notified about future models for architectural visualization.