Hello Arch-Viz world !
NEW beautiful model released – Bearberry 'Cotoneaster horizontalis'
https://gamma22.gumroad.com/l/bearberry
Probably the best Bearberry plant 3D models in the world ! An absolute must-have for every artist and arch-viz studio. It works flawlessly in any scenario where low-growing vegetation is needed.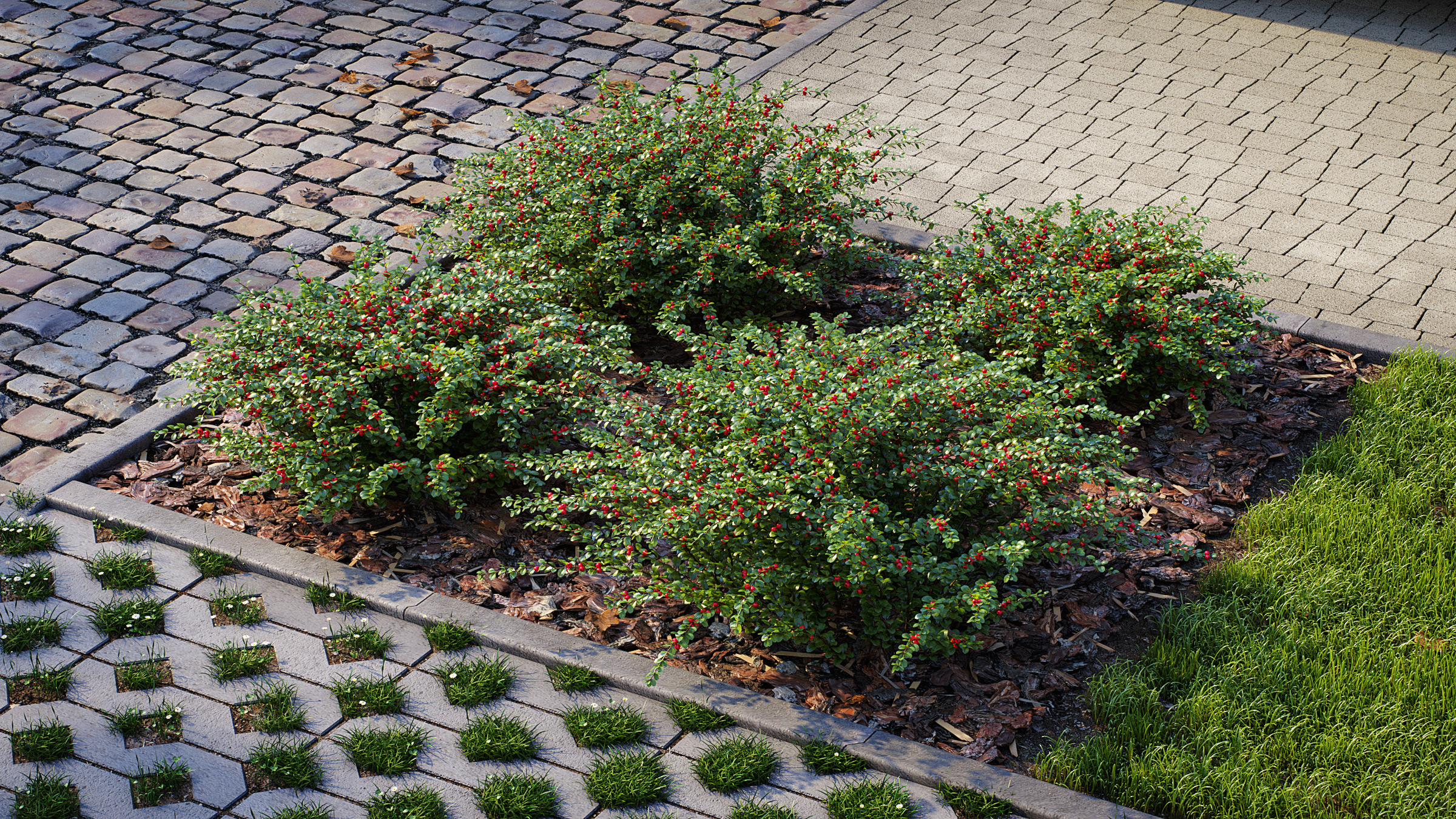 Realistic looking and highly detailed…
Five unique models in different sizes…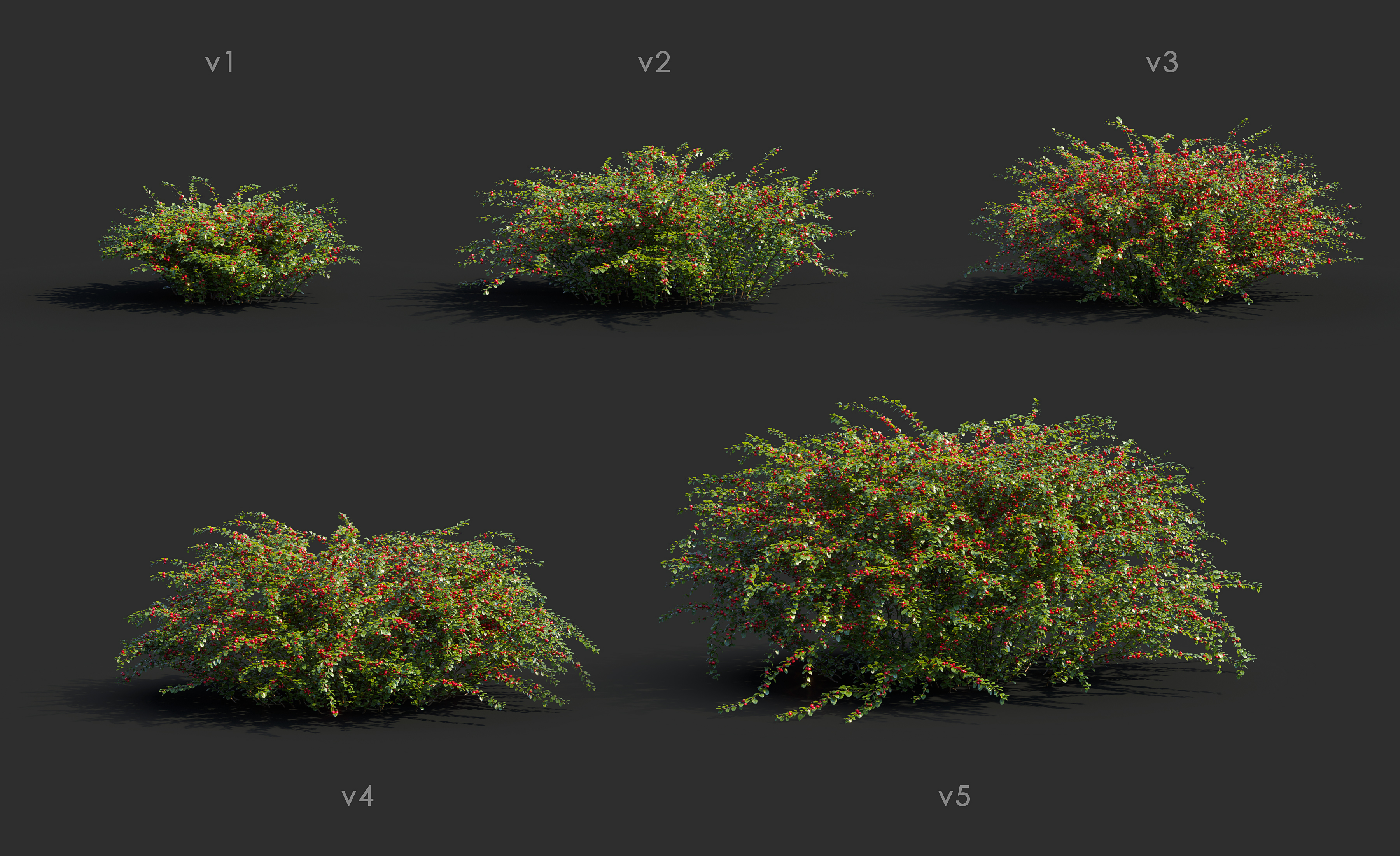 With prepared Forest Pack setup – just merge to Your scene, edit the spline area and render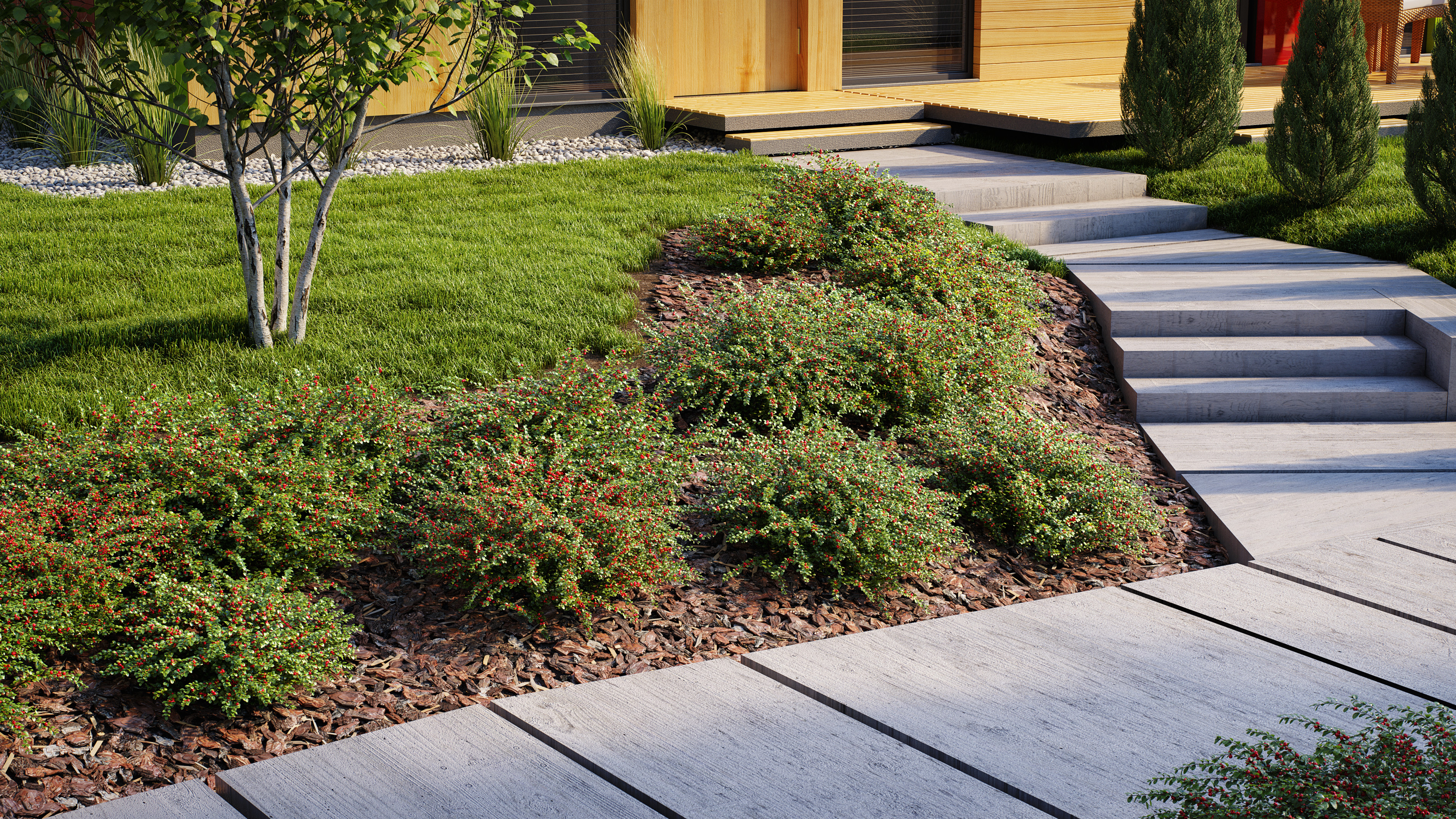 Included as an option, GrowFX version for wind animation and if You want to further edit the models or animation.
Bearberry 'Cotoneaster horizontalis' package includes:
● 5 plant models – 3dsmax 2021 & 2018 files (V-Ray 6 & Corona)
● .max file with prepared Forest Pack setup
● .max file with GrowFx objects with wind animation (optional)
● .max file with V-ray Proxy
● .max file with Corona Proxy
● FBX export
● OBJ export
● Textures
Plants are made with GrowFx plugin version 1.9.9 SP10 by Exlevel.
You will need the GrowFx plugin for the plants with wind animation which is optional and paid additionally.
Forest Pack plugin is a scattering tool made by itoo software:
https://www.itoosoft.com/forestpack
Mesh face count:
● v1 – 587 K triangles
● v2 – 987 K triangles
● v3 – 1.1 M triangles
● v4 – 1.7 M triangles
● v5 – 3 M triangles

Buy on

Leaves material is a translucent material made with V-Ray's 6 'thin-walled' feature which is quick to render and gives great realistic results. Highly recommend usuing it for thin translucent surfaces such as soap bubble, leaves, curtains, etc.

Please check out all of my products here: https://gumroad.com/gamma22
For support or questions drop me an email to eligiusz.rawski at gmail.com
* Images of plants in 'real scenes' are for presentation purposes, the scenes are NOT part of the package, just bearberry plant models.
Terms of use:
Product may be used commercially.
Reselling, sharing is prohibited.
Product is owned and copyrighted by Mariusz Eligiusz Rawski and buyer has no title or ownership of the product just licensed to use it in a 3D application.